About Us
The Ajax Boxing Club was founded in 1969, and was one the original members of Boxing Ontario since its foundation in 1972. For over 45 years, we have been producing some of Canada's best athlete's competing at an international level. Whether you want to box apart of our Competitive Team, join our Ajax Women's Boxing Boot Camp, or box recreationally for fitness, we have the program for you.
Our programs are consistently tough and entirely rewarding. Come prepared to work hard, gain strength and develop brand new skills.
Our club has maintained a high level of quality instruction based on the devotion of our Coaches and our history in the sport of Boxing.
We accept all levels of fitness and challenge you to walk through our doors. You won't regret it.
Serving all of Durham Region / Clarington / GTA :
Scarborough
Pickering
Ajax
Whitby
Oshawa
Courtice
Bowmanville
Brooklin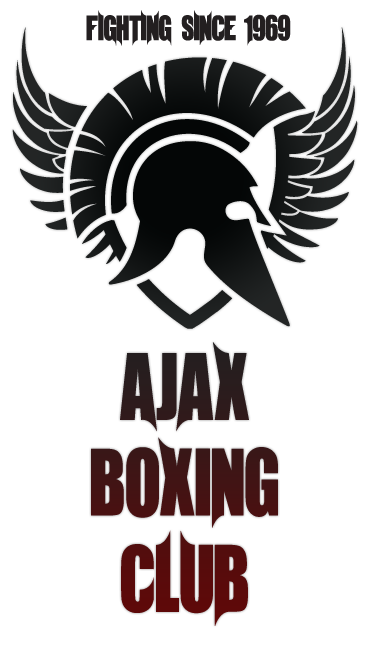 Our Coaches
Coach Colin
Former boxer and Ontario Champion, Coach Colin has been coaching boxing for 18 years. After training fighters for over a decade he ventured into group fitness classes including the Ajax Women's Boxing Boot Camp.
Coach Colin is a Level 3 boxing Coach and has been the Ajax Boxing Club's Head coach since 2005. His militaristic training style is very apparent while running his classes, however he still manages to make the classes fun and enjoyable.
Coach Colin has an endless body weight exercise archive so he is constantly challenging your body to do new things. Maximizing your performance each and every workout.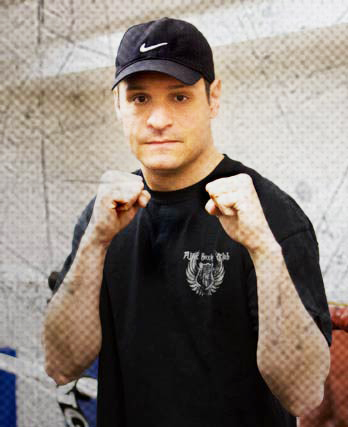 Coach Mike


Coach Mike is a Level 3 boxing Coach and a workout machine that eats, sleep's, and breathes fitness. He has been instructing at the Ajax Boxing Club since 2008 and has been involved in Fitness for many years.
Coach Mike is constantly coming up with new and challenging class styles. Coach Mike's class innovation along with the Ajax Boxing Club's exercise archive equals absolute muscle confusion each every workout. After one of Coach Mike's classes you will feel that you left nothing out there and gave your workout your very best effort.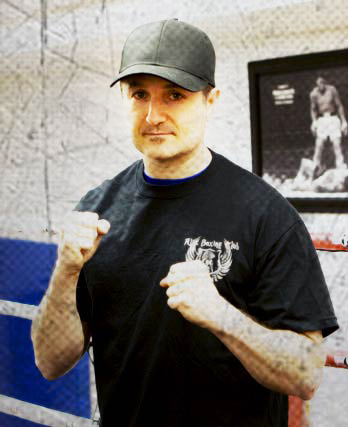 Coach Neil
Coach Neil is a former Recreational Member at the Ajax Boxing Club who loved everything about boxing and the ABC. This Level 1 boxing coach has been a member of the Ajax Boxing Club since 2010 and a coach since 2013.
Being a former member, he has had the benefit of experiencing workouts from a variety of coaches and likes to implement exercises he has learnt as a member in his own unique way. He also likes to mix in his own style of workouts that will leave you feeling as if you just rumbled 12 rounds with a champ!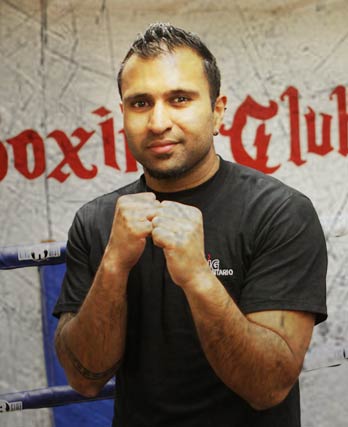 Coach Stuart
Coach Stu has been with the Ajax Boxing Club since 2011 when he first attended the class on a dare from a friend. His first class with Coach Colin and Coach Mike was one of the hardest things he had ever done but he LOVED it and has been showing up ever since! He became a Level 1 boxing coach in 2013 and enjoys boxing in all its forms. Having come up from within the membership, overcoming fitness challenges himself, he is very aware of the challenges that new and existing members face. 
He is always willing to help members reach their fitness goals and loves to motivate his classes to push themselves and not give up!